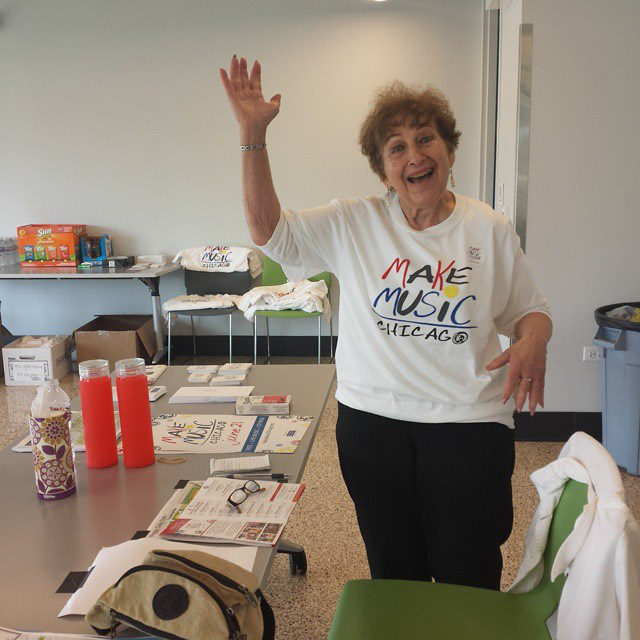 Make Music Chicago would not be possible without the effort of hundreds of volunteers dedicated to sharing live music across Chicago.
Whether you want to help set up sites, organize musicians or work the crowd, we'd love to have you on board on June 21st for a day of musical celebration. Volunteers will receive a free t-shirt!
See below for some of the ways you can get involved with Make Music Chicago. Shifts can be as long or short as you'd like, anytime from dawn to dusk.