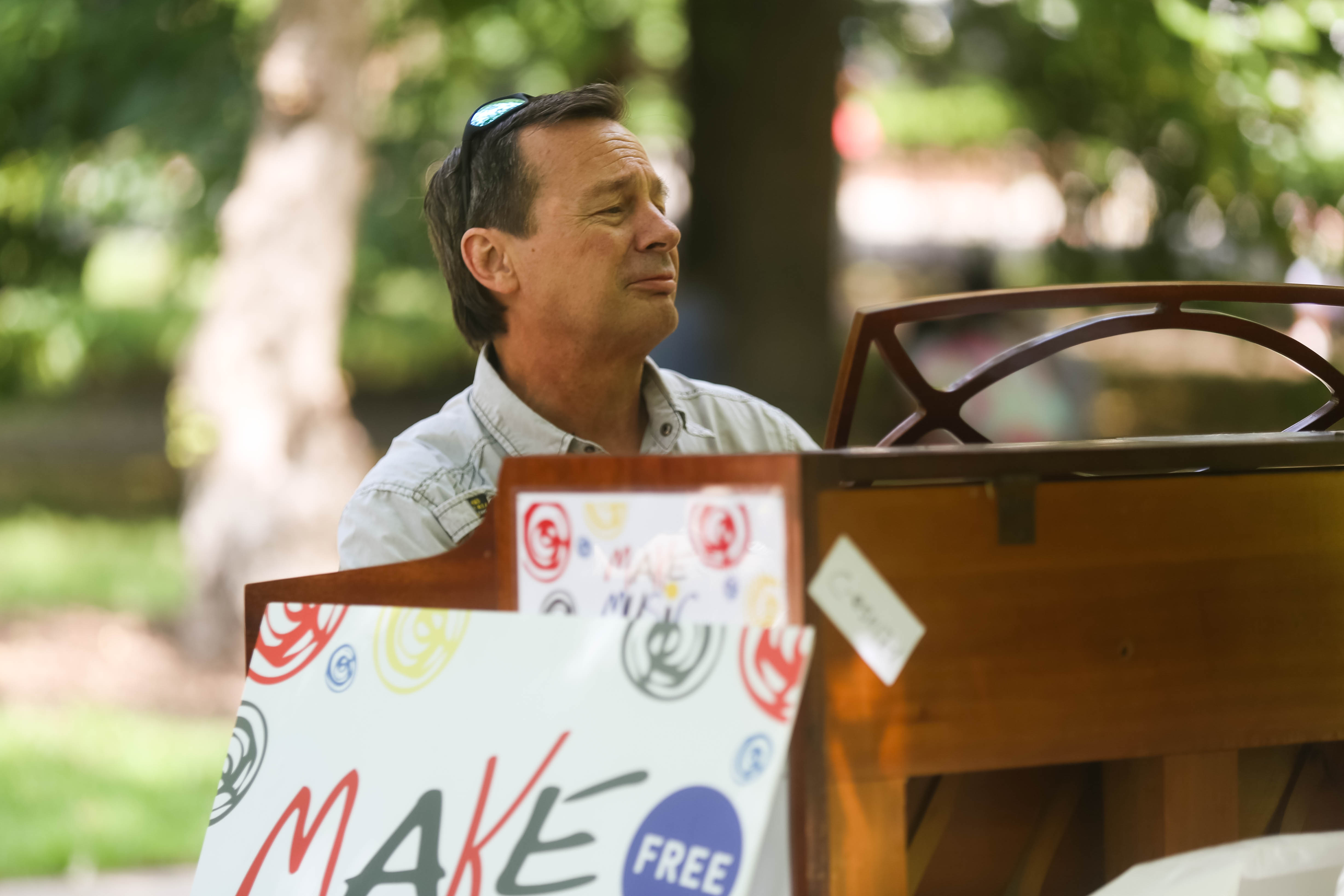 Pianos in the Parks offers everyone the opportunity to play a piano outdoors this summer.
Seven pianos will be placed in parks across the city on June 21st as part of Make Music Chicago—the day-long, citywide, DIY celebration of the musician in us all—and are available for anyone to play until August 1st.
If you've never played before but want to try it out you can stop by for a free introductory lesson during one of the scheduled times. Or if you have some experience already, feel free to sit down and tickle the ivories any time during each park's opening hours.
Pianos in the Parks is presented in partnership with the Chicago Park District as part of their Night Out in the Parks program. We would also like to thank Alden's Piano Company for their generous in-kind support.
2020 locations will be announced in the spring.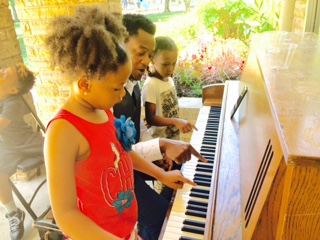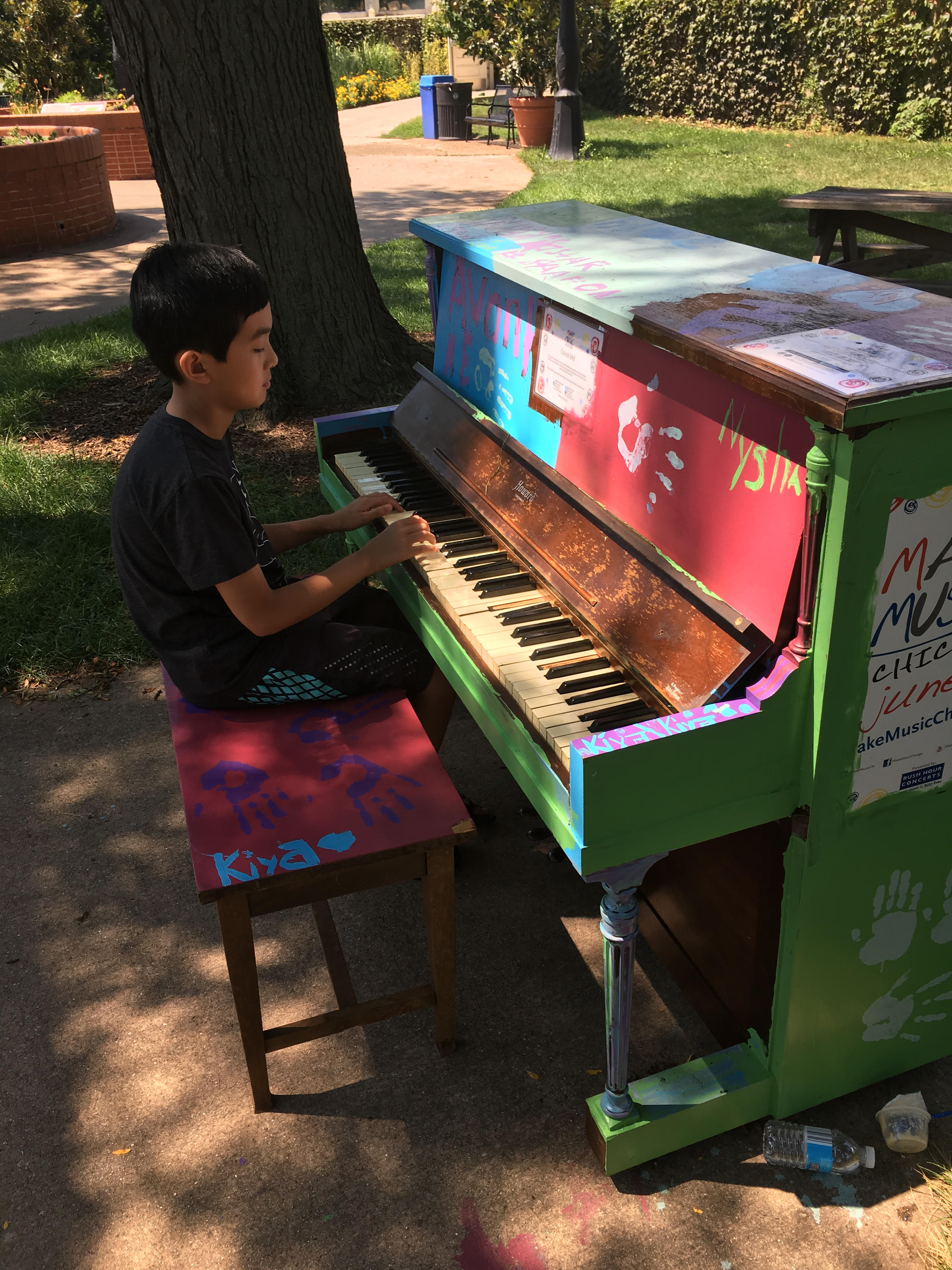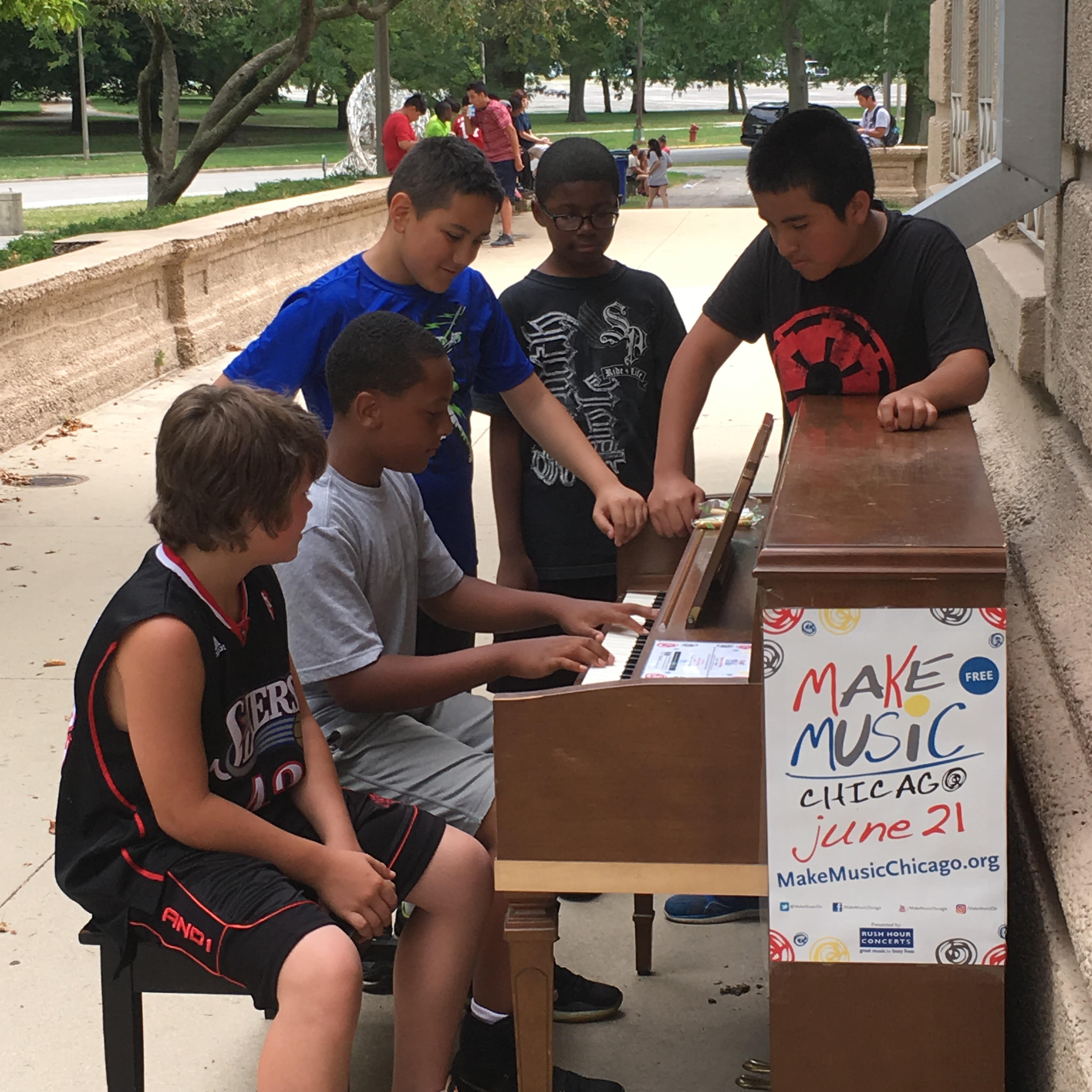 2019
ATHLETIC FIELD PARK
BESSEMER PARK
BUTTERCUP PARK
CHICAGO'S WOMEN'S PARK & GARDEN
JACKSON PARK
LINCOLN PARK CONSERVATORY
MCKINLEY PARK
MEYERING PARK
RIDGE PARK
WASHINGTON SQUARE PARK
2018
BUTTERCUP PARK
JACKSON PARK
MCKINLEY PARK
MOZART PARK
WASHINGTON SQUARE PARK
2017
BUTTERCUP PARK
CALUMET PARK
HAMILTON PARK
KELVYN PARK
LOYOLA PARK
MCKINLEY PARK
WASHINGTON SQUARE PARK
2016
CALUMET PARK
GARFIELD PARK CONSERVATORY
HAMILTON PARK
INDIAN BOUNDARY PARK
LOYOLA PARK
MOZART PARK
WASHINGTON SQUARE PARK
2015
63rd STREET BEACH PARK
BERGER PARK
ECKHART PARK
PIOTROWSKI PARK
SENECA PARK
WASHINGTON SQUARE PARK
Have some experience already? Check out our play-alongs!