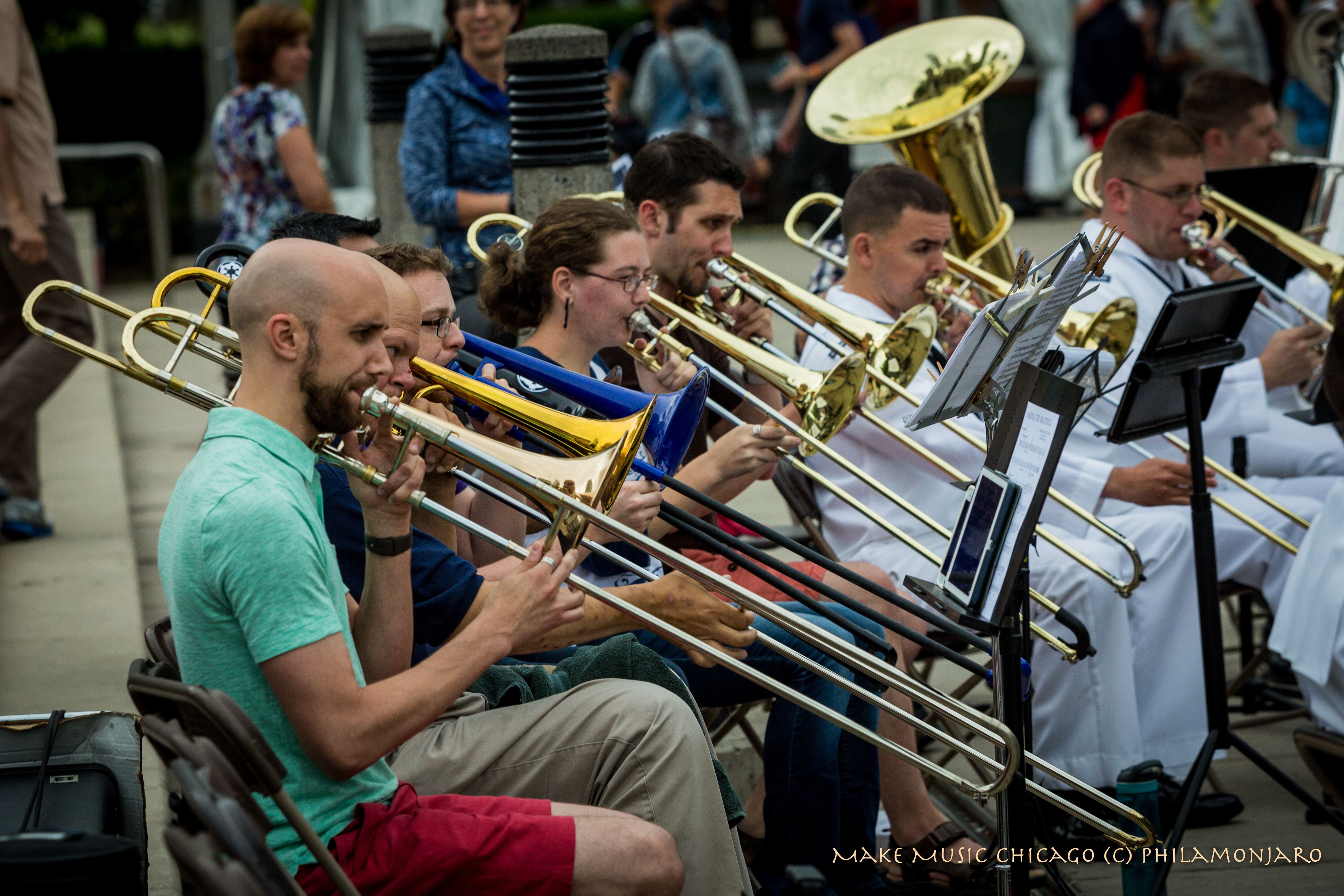 Play some marches alongside the US Navy Band Great Lakes!
Whether you last played 20 minutes ago or 20 years ago, we invite you to relive the good ol' days of concert band! Join us this June 21st for Sousapalooza—the annual band instrument play-along event, led by the Navy Band Great Lakes. Chairs will be provided, but you will need to bring your own stand or flip folder.
Registration for Sousapalooza 2020 opens in the spring.