Chicago Flute Club Play-Along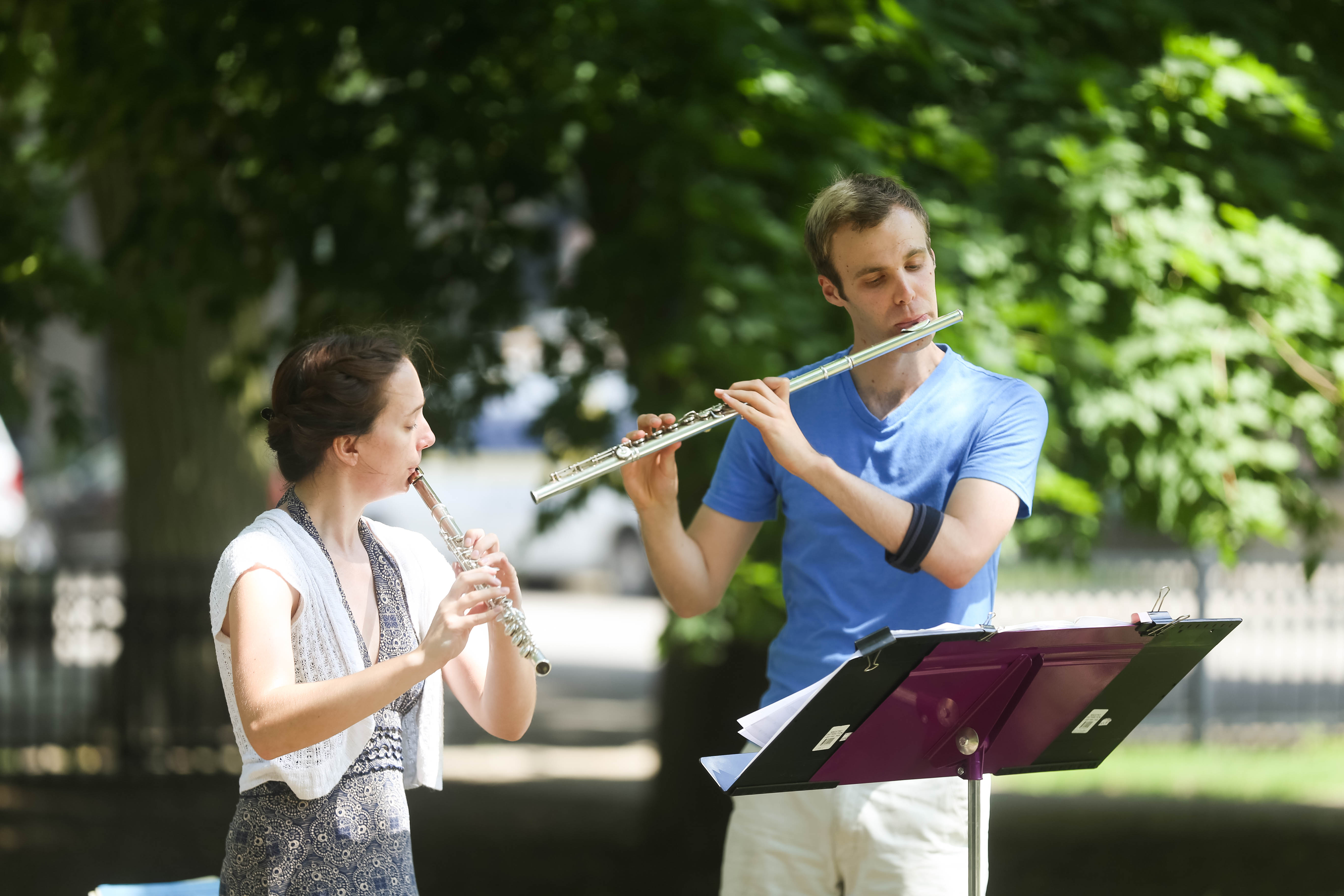 The Chicago Flute Club invites flutists of all ages and skill levels to joins CFC members for a Flute Choir Reading Session.
The Flute Club activities are designed to promote, encourage, and nurture an appreciation of flute music and technique, as well as provide an opportunity for social interaction among flutists.
Flute players should bring a flute (piccolo, C flute, alto, or bass) and a music stand. Sheet music will be provided.
Gallagher Way* | 3635 N. Clark St.
Friday, June 21, 2019
8:00-9:00pm
*In case of inclement weather this event will be relocated to the Broadway Armory, at 5917 N. Broadway. If relocated, we will notify all registered participants via email by 4:00pm on June 21.
Please register using the form below.
<iframe src="https://docs.google.com/forms/d/e/1FAIpQLSdxD8hk1Trp0I8Fzt0asy1ooC5U2zKsT4mmhnFYlq5JnY3RNA/viewform?embedded=true" width="100%" height="1500" frameborder="0" marginheight="0" marginwidth="0">Loading...</iframe>