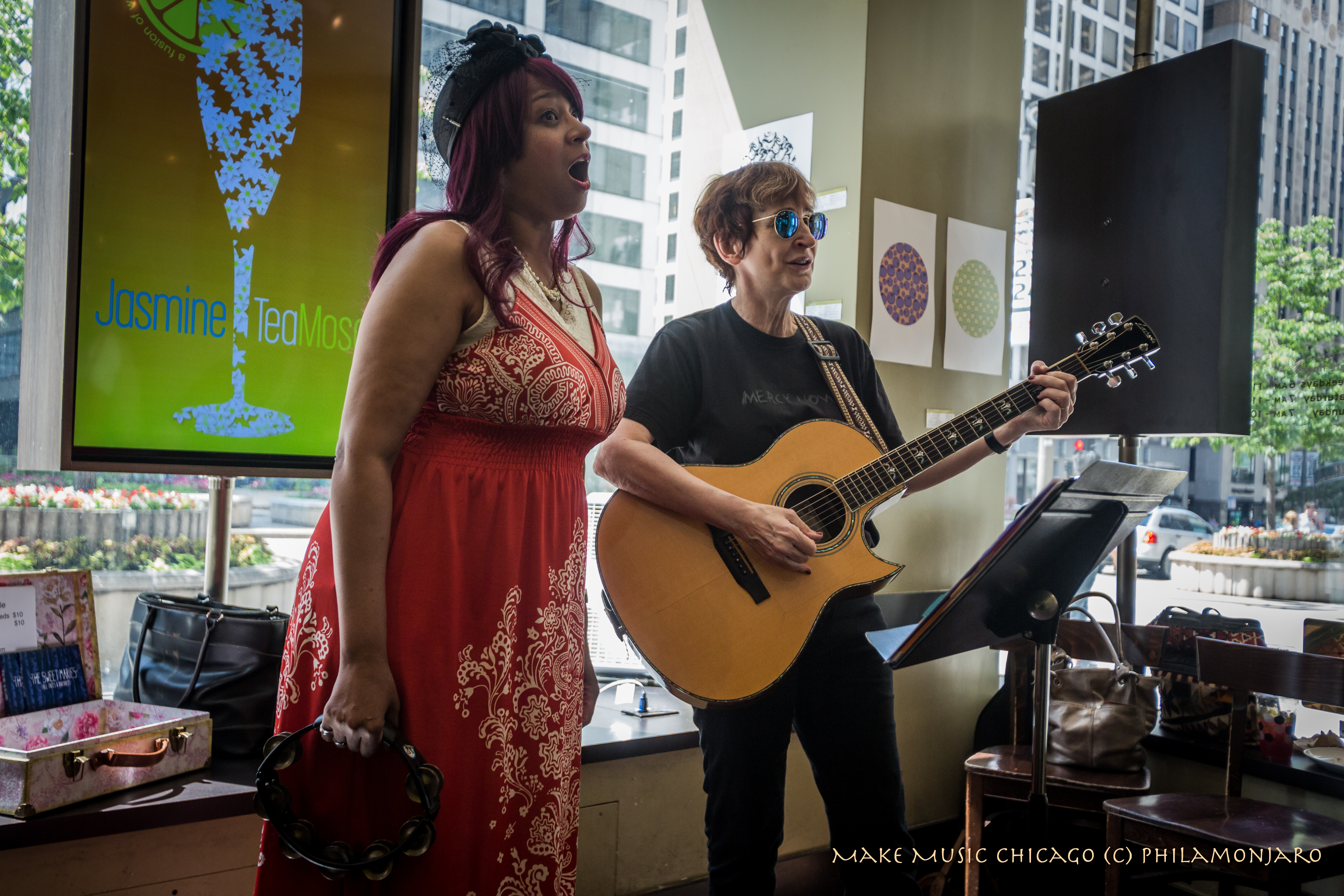 Make Music Chicago performances take place at dozens of venues across the city and suburbs of Chicago on June 21st.
From classical or country in a breezy park to jazz or pop in a cozy cafe, there's something for everyone to enjoy. Browse the schedule to find out what's happening in your neighborhood!
The 2023 schedule will be announced in the spring.
Want your own performance?