Every summer, the national Make Music Alliance creates projects that bring together Make Music Day
 

cities from across the country.  Explore below to see which projects Make Music Chicago will be joining.  Please contact us at mmc@classicalmusicchicago.org if you are interested in taking part in one of these projects.
FLOWERPOT MUSIC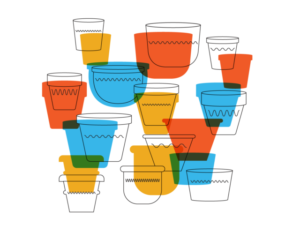 Music can come from anywhere on Make Music Day June 21st.
Flowerpot Music, written by celebrated composer Elliot Cole and directed by percussionist Peter Ferry, is a composition for an unlikely but beautiful percussion instrument– the flowerpot! Groups around the world assemble in parks, fields and public squares, to learn and perform the piece specifically composed for Make Music Day.
Flowerpot Music returns in 2023! Join a group and create outdoor soundscapes through easy-to-learn games, appropriate for musicians and non-musicians alike.
MASS APPEAL
For the 15th year, Make Music Day 2023 features Mass Appeal, bringing together people of all levels and ages to make music in large, single-instrument groups.
Not quite a lesson or jam session, Mass Appeals are a special type of music making and anyone can take part! In many cases you don't even need to bring an instrument!
Nationwide Mass Appeal events for harmonica, ukulele, guitar, percussion, and more will all take place on June 21, and will be listed in early June.
#MYSONGISYOURSONG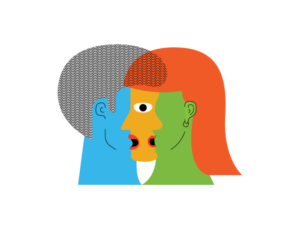 This Make Music Day, artists around the world are invited to the fourth annual global song swap! Learn a song by another artist and hear yours covered in return. Songwriters, composers, and bands of all styles and walks of life are invited to participate.
Partners will be introduced by June 5th, carefully matched. This year, focusing on far-flung pairings to connect you to musicians in new places. You'll make their song your own, share a video of it on Instagram or YouTube June 21st, and use #MySongIsYourSong to join in the celebration!
PIANOS IN THE PARKS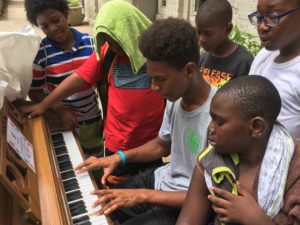 Pianos in the Parks – six pianos will be placed in parks across the city on June 21st – available for anyone to play until August 15th. Those who have never played before, but want to try it out, can stop by for a free introductory lesson during one of the scheduled times. Those with some experience can feel free to sit down and play any time during each park's opening hours.
SOUSAPALOOZA
Since 2011, Make Music Chicago has pioneered the "Sousapalooza" – an invitation for hundreds of brass, wind, and percussion players to come together and sightread the music of The March King, John Philip Sousa.
Sousapalooza will return in 2023 in cities around the U.S. Download the music, bring your horn, and join the band!
John Philip Sousa: El Capitan
John Philip Sousa: The Fairest of the Fair
John Philip Sousa: The Liberty Bell
John Philip Sousa: Semper Fidelis
John Philip Sousa: Stars and Stripes
John Philip Sousa: Washington Post
WINDOW SERENADES
Window Serenades – share the joy of live music with isolated elderly people, bringing solo musicians or small groups to play outside nursing home windows for those who request a song.
Created as a socially-distanced program in 2020 to provide safe musical performances during a global pandemic, Window Serenades is becoming an annual Make Music Day tradition, relevant for anyone who is isolated and needs live music in their life.
To register as a musician or facility please go to: https://chicago.makemusicday.org/profiles/