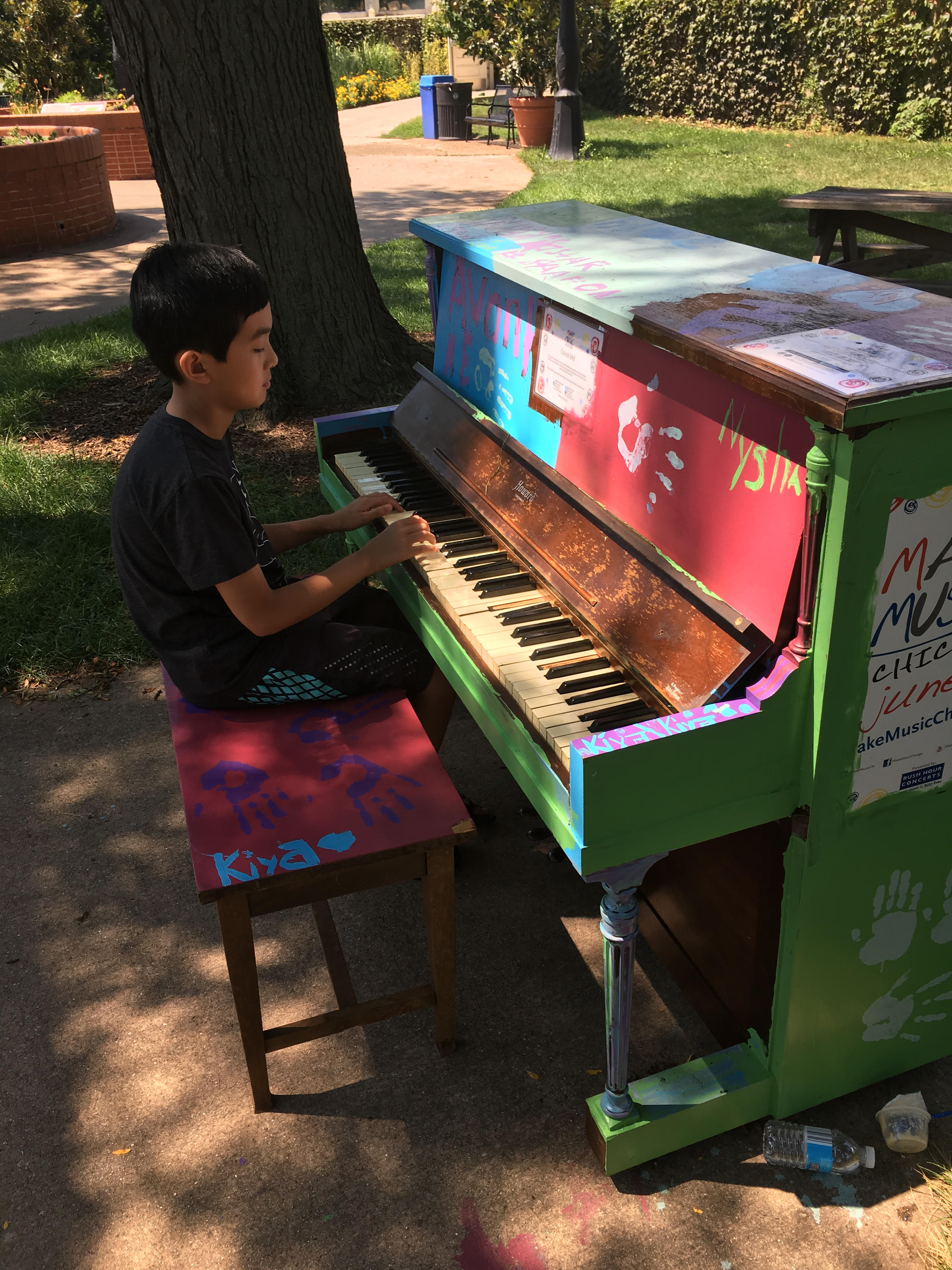 CURATE & PROMOTE
USING YOUR SOCIAL MEDIA
With most of our musical activities moving online, it may feel like there is no longer a role for venues.  We, however, think that you can still make a valuable and uniquely creative contribution to this summer's Make Music Chicago.
The easiest option is to help us promote all of our online events through your social media channels and email lists.  Simply encourage your patrons to explore the final Make Music Chicago schedule when it comes out in June.  If you do not already receive notifications from us, join our mailing list so you receive notification of when the schedule goes live.
A more creative option is to curate a lineup of events and promote that specifically.  For example, if your venue caters to lots of families, you could present a lineup consisting of a performer who sings kids' songs, an online Wiggleworms class, and an instrument-making workshop (check out the nationwide Bash the Trash initiative).  Or if you want to celebrate Charlie Parker's centennial, reach out to jazz artists in the system to see if they can each contribute a Charlie Parker work for you to broadcast.
To see what concerts and workshops are available for you to feature, register on the scheduling website when it becomes available in May.  Once you register, you will be able to see everyone who has registered to perform and teach.  Reach out to the ones that seem interesting to you and tell them you would like to help promote their event or even include their livestream on your own social media channels.
If you have any questions or concerns, please feel free to reach out to us at mmc@imfchicago.org.
In this time of social distancing, music's powerful role to bring us together as a community is more important than ever.  We hope that you will help spread the joy of music making!