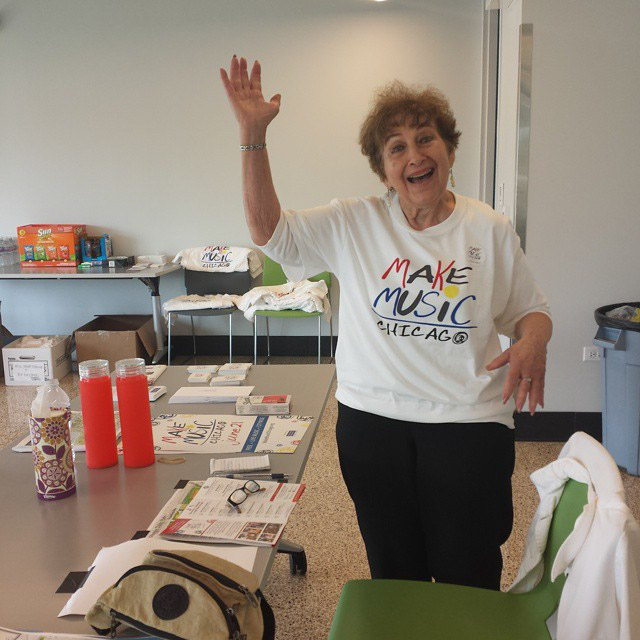 Make Music Chicago would not be possible without the effort of hundreds of volunteers dedicated to sharing live music across Chicago.
Whether you want to be part of our social media team and get MMC #trending, help set up sites and organize musicians, or work the crowd, we'd love to have you on board on June 21st for a day of free and spontaneous musical combustion!
See below for some of the easy ways you can get involved with Make Music Chicago; shifts can be as long or short as you'd like, anytime from dawn to dusk.  Sign up to volunteer here!
Day-of Site Volunteers
(venues throughout the city)
SOCIAL MEDIA TEAM
Take pictures and video of performers, volunteers, and audiences all over the city to post on Facebook and Twitter.
SITE MANAGEMENT
Set up signage at performance sites, help musicians with set-up and transitions etc.
DRIVING/TRANSPORTATION
Help transport signage and other materials to performance sites
SCOUTS
Greet and check-in music makers before they perform
GREETERS
Hand out MMC brochures outside at designated entry points
USHERS
Hand out MMC brochures and assist indoor audiences
FLYING SQUAD
To keep litter to a minimum at site venues, with 30 min. sweeps
SPREAD THE WORD
Tell your friends, family, and colleagues about Make Music Chicago!