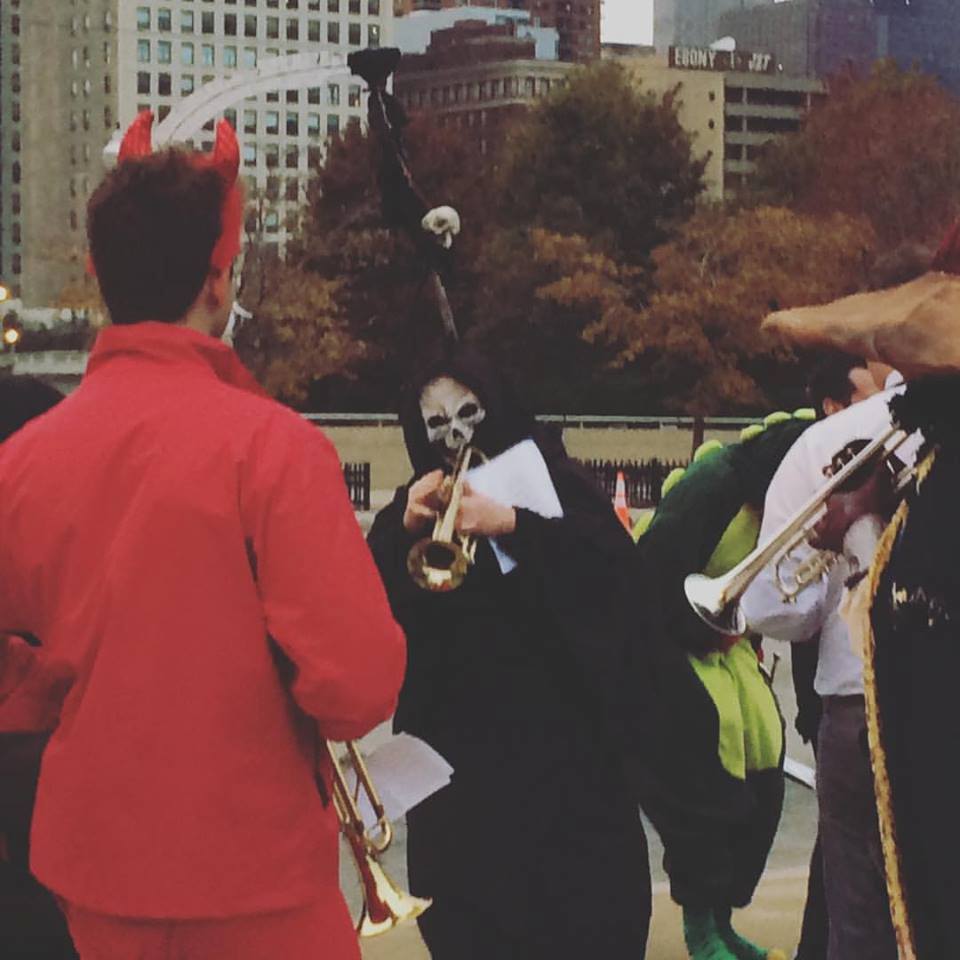 OCTOBER 21, 2017 | 6:00 PM — 8:00 PM
We're joining artists from around the city in a parade in along Columbus Drive in the Loop, presented this year by LUMA8. The phenomenal Lakeside Pride Marching Band will be anchoring the group once again and hosting a pre-parade costume and make-up session. This year's theme is Ghostbusters!
Percussionists and Sousaphonists: Lakeside Pride is generously offering participants the opportunity to borrow instruments. If you are interested, please let us know in the "Additional Notes" section of the sign-up form below. Availability is limited and instruments will be loaned on a first-come-first-served basis.
Everyone who signs up will receive music and complete details about the event, including information about the costume and make-up session.
Please help us spread the word! If you are an educator, please encourage your students to participate. Students have a blast playing in the band, and enjoy being part of the celebration of our city's creativity with many of Chicago's most significant arts organizations! Lantern holders and marchers are welcome too, so bring the whole family!
Please sign up using the form below and share our Facebook event with your friends.