Musicians Rising for Racial Justice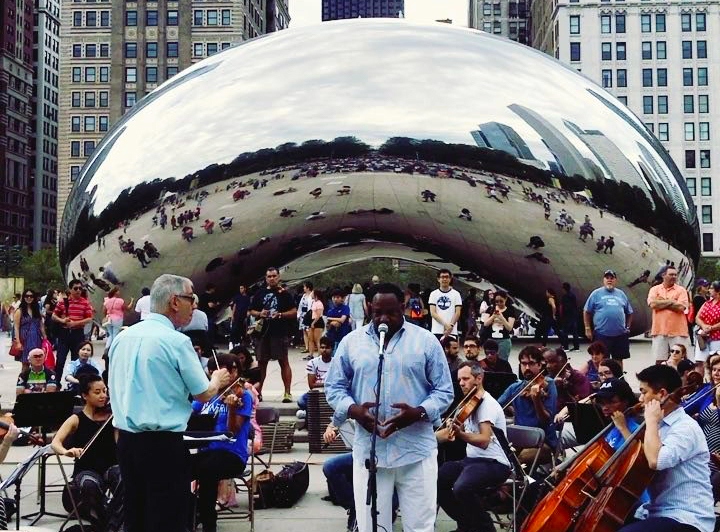 Eleven Chicago string quartets joined Make Music Day celebrations across the country on June 21st, 2017 for performances of Samuel Barber's Adagio for Strings and George Walker's Lyric for Strings. Quartets from Boston to St. Louis will performed two works simultaneously at 11:30am and 5:00pm CST. In Chicago, each quartet performed at a different location around the city in the morning before coming together for a collective performance in the evening at Cloudgate Plaza, Millennium Park.
Two American Pulitzer Prize-winning composers — one white and one black — Barber and Walker both used their artistic platform to tap into the broad range of emotions shared by humanity. By uniting these two works, Lift Every Voice seeks to memorialize victims of hate crimes while acknowledging that we are more united in our common humanity than we are differentiated by our race, ethnicity, gender, class or religion.
All groups, led by conductor James Setapen
including a performance of Patti Garvey's arrangement of J. Rosemund Johnson's "Lift Every Voice and Sing" by three-time Grammy Award-winning gospel singer Darius Brooks
Cloudgate Plaza, Millennium Park, Randolph & Michigan